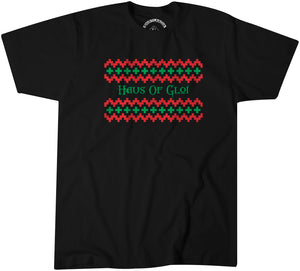 Yule 2 2020 Info

Cyber Monday at The Haus!

We are pleased to announce the full release our 2020 Yule collection!  Many of your favorite winter holiday scents will be back, along with two returning scents from years past!  We'll be offering a number of special items for the Cyber Monday weekend, so be sure to stop by the Haus!
Available in Pumpkin Butter, Bubbling Scrub, Perfume Oil, Hair Oil, Sugar Exfoliant and Whipped Soap:
The Haus 'nog! Cream, sugar and a shot of dark rum topped with fresh grated nutmeg.
Ripe banana, roasted nuts and brown sugar folded into a delicious quick bread.
Hearth
The warm glowing center of home. Autumns last apple pickings, warm bread, orange rind, various fire roasted nuts, cracked black pepper all nailed down by an oozing sticky benzoin.
His Sweater
A well worn woolen sweater infused with brisk outdoor air, a hint of incense and clean skin musk. Accompanied by three woods and a root: western red cedar heartwood, hawthorn accord and Japanese hiba with a touch of calamus root
Mamas Porridge
Brown sugar sweetened oatmeal with a spash of milk and a piece of buttery cinnamon sugar dusted toast.
Nefarious Gingerbread Man
Gingerbread dough with red ginger root, black patchouli, sticky resins and swirls of nag champa incense.
Plotter's Breakfast
Oaty porridge, stove smoke, kindling wood, a hint of gunpowder and pinch of sweet pipe tobacco.
Pink grapefruit, fir needles, juniper berries, rosemary, a sprig of parsley and bright winter lilies.
Silver Bells
Snow covered melon, white lily, sparkling resins, and a blade of frost covered lemongrass. 
Snow Covered Cranberries
Bright red cranberries covered in sparkling snow with a touch of cedar.
Snow Wolf
Bristling and prowling, lonesome and haunting. Three howling firs, white frankincense, vanilla bean husk, tainted by droplets of blood cedar.
Tannenbaum
Fir boughs, deep woods, airy lichens and cold wintery air.
Three Treasures
Sacred gifts of frankincense, myrrh and gold. Smouldering with warmth and brightened with a touch of mandarin rind. 
Turkish Delight
A confection of exotic vanilla and rose squares dusted with powdered sugar
Winter Divinity
 Sugary white vanilla divinity with a surprising jolt of peppermint.
Ye Olde Cake Of Fruit
Rich brandy soaked spice cake filled with candied citron, pecans, candied cherries and pineapple.
Stocking Stuffer Perfumes:
Real Coal
Cold, hard, sooty. You know what you did. 
Socks
A value pack of clean white socks. Your favorite!
Cherry Chapstick
From the impulse buy area near the cash register right to your stocking. 
Boring Ol' Pencils
Not even holiday themed. Just boring ol' yellow pencils. 
Fancy Tea
A medley of tea leaves and exotic flower infusions. 
Gourmet Candy Cane
A delicious handmade vanilla-mint confection.
A VERY Soft Scarf
The softest scarf in your very favorite color. 
Chrysanthemum Tea
Soft chrysanthemum tea sweetened with large sugar crystals.
Bag o' Jellybeans
A jumbled mass of all the sugary jellybeans you ever wanted. 
Candy Cigarettes
The nostalgic scent of pressed sugar sticks. 
Soy Wax Tarts

Eggnog Latte
Yule
Snow Day
Cinnamon Roll
Linen Sprays
A special collection of atmospheric scents to keep your home glowing brightly through the winter months.
Glowing Embers
Vanilla pipe tobacco with maple, cedar and sandalwood, red apple and crisp leaves.
Glowing Hearth
Precious tears of Frankincense and myrrh, warm brown leather and a sliver of orange peel.
Butterbombs:
Hot Cocoa

Amber & Sandalwood
Vanilla Sugar
Candy Cane
The Hauswarming Box: SECRET SANTA EDITION
*quantities limited*
The perfect last minute gift (or just a treat for yourself!):
One 2oz jar each of our Body Emulsion, Bubbling Scrub & Pumpkin Butter
4 Perfume Samples
1 Mini Hair Oil
4 Handmade Soap Slices
1 Suprise Butterbomb
And a gift card with personalized message!
All these items plus some secret surprises will be in the shop this Monday 11/30 at 9am Pacific!
---