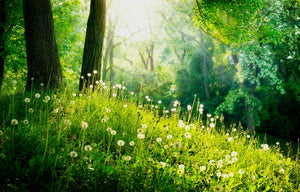 Summer 2022 Part 2 Lineup Info
Summer Part 2 Is This Sunday!
The Haus is pleased to announce the lineup for the second part of our Summer collection!  All of your favorites are back along with an all new perfume set!  All items will be live in the shop starting at 9AM Pacific this Sunday, 6/26.
Perfume Oil, Eau De Parfum, Refresher Sprays, Pumpkin Butter, Bubbling Scrub, Sugar Exfoliant, Soy Wax Tarts:
Asperitas
Dark, lingering clouds after a summer storm. Rain soaked grass, Egyptian musk, ozonic accord, bright flashes of lemon and a crack of sharp pepper.
Blueberry Tart
Delicious blueberry tart! Ripe blueberries, lemon zest, and a sprig of thyme heaped on a buttery crust.
Insalata Nocturna
In the night garden. Green Bolivian lemon, rubbed tomato leaf, black fig syrup and basil.
Lemongrass Ice Cream
Rich coconut milk ice cream infused with lemongrass and vanilla. Garnished with a lime leaf.
Narcosa
A thick haze of tonka and black vanilla, three jasmines, tuberose and ylang ylang.
Picaroon
A sun scorched mahogany bough crusted with a crystalline sea spray! Faint plundered rare spices, lemongrass, coconuts, fine Mexican lime and Haitian bay rum.
Sanctum
A welcome respite: Muskmelon, coconut water infused with bergamot flower, kaffir lime, polished ho wood and sticky benzoin.
Sunbeam
A haze of pure golden light. Warm amber, sun-dried corn stalks, mimosa flowers, fenugreek absolute, and shimmering aldehydes.
Soy Wax Candles
Asperitas
Insalata Nocturna
Picaroon
Sanctum
Handmade Soap
Insalata Nocturna
In the night garden. Green Bolivian lemon, rubbed tomato leaf, black fig syrup and basil.
Sol
The sun at its apex: Dry gingergrass, litsea cubeba, neroli, frankincense tears, saffron infused honey, rosemary and the faint touch of true sweet cinnamon bark.
And A Special Perfume Oil/Eau De Parfum Set:
Summer Duos!
Apricot & Fig
Juicy apricots blended into sweet fig jam.
Blueberry & Lavender
Ripe blueberries with soothing Bulgarian lavender.
Blue Raspberry & Vanilla
Tart blue raspberry and cool, creamy vanilla.
Cotton Candy & Caramel Corn
Just like at the fair! A sugary sweet yet irresistible combination of caramel popcorn and spun sugar. 
Jasmine & Coconut
The classic sunscreen scent of jasmine flowers and soft coconut.
Lettuce & Tomato Leaf
Fresh from the garden! Crisp lettuce and aromatic tomato leaf. 
Orange Blossom & Buttercream
Rich buttercream frosting complimented by elegant orange blossoms.
White Tea & Honey
Delicate white tea sweetened with honey and a twist of lemon.
---
1 comment