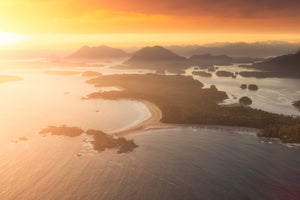 Summer 2022 Lineup - Part 1
Summer Part 1 is coming this Sunday! Many of your summer favorites are returning and I also have a new scent for you - Archipelago! It's a sunny scent with some unique fruit notes.

We also have a few scents that were reformulated due to component availability issues. Beguiled has a new raspberry note, Hummingbird has a new pineapple note and Zazz has a new cranberry note. The differences in these are subtle and they're still very close to the originals!

Everything will be available this Sunday, 5/29 at 9AM Pacific. Hope to see you then and stay tuned for Part 2 at the end of June!

-Heather
Available in Perfume Oil, Eau De Parfum, Pumpkin Butter, Soft Bubbling Scrub, Sugar Exfoliant, Soy Wax Tarts, Whipped Soap, Hair Oil and Refresher Sprays:
Archipelago (new!)
Golden fruits from across the seas. Toasted coconut, kola nuts, tamarind and jackfruit - all warmed with a light dusting of brown sugar.
Beguiled
Lemon cake made with the tang of fresh buttermilk and raspberry coulis - an otherwise innocent cake corrupted by cardamom and deceptive pink peppercorns.
(Reformulated - new raspberry note)
The Briar Path
Sun drenched trail leading to a day dream of ripe berries and wood rose, rich forest loam, ozone, dark amber and cream.
Honeysuckle Incense
Heady honeysuckle incense swirling with nag champa and dragon's blood.
Hummingbird
Lightly spiced cake baked with pineapple, banana and pecans. Topped with vanilla frosting, honeysuckle blossoms and a drizzle of red currant nectar.
(Reformulated - new pineapple note)
Marshmallow Rose
Homemade marshmallow and rosewater.
U-Pick
Sweet summer apricots in a wooden basket. Apricot, Tahitian vanilla, sandalwood, and cedar.
Zazz
When something feels a bit lackluster, dull and boring, it obviously is lacking zazz. To fix this we recommend something definitely zazzy and not overly complicated: Tart cranberry, pink grapefruit, sparkling champagne all shook up with crushed ginger root.
(R

eformulated - new cranberry note)
Handmade Soap:
Hummingbird
Honeysuckle Incense
Candles:
Archipelago
Hummingbird
Original Summer Refreshers:
Buzz Off
A 100% essential oil blend to keep those pesky biters away. Cedarwood, clove, lemongrass, the highest grade citronella, a touch of lavender and the secret weapon: catnip oil.
Chillax
A blend of two vanillas, amber and Bulgarian lavender.
Orange Orchard
Orange blossom, fresh orange juice, and a drizzle of honey.
Peppermint Woods
Local peppermint, crushed clary sage, and cedarwood.

Sea Spa
A smooth and clean blend of salty sandalwood, oceanic notes, sage and jasmine tea.
Strawberry Rose
Ripe Summer strawberries and bright pink roses.


Violet Marshmallow
Violet flower, marshmallows and a touch of bergamot.


---