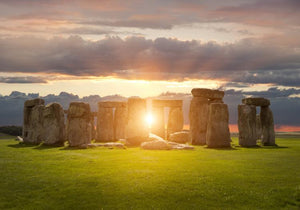 Summer 2020 Lineup Part 2
The Haus is pleased to bring you the second part of our Summer 2021 collection!  Starting this Sunday, 6/27 at 9AM Pacific we will be offering our full Summer lineup! 

We've brought back a number of favorite Summer scents from years past to spend the Summer at the Haus! Many of these blends will be limited stock as supplier issues have affected their availability. 

*Denotes Limited Availability
Pumpkin Butter

Lemon cake made with the tang of fresh buttermilk and raspberry coulis - an otherwise innocent cake corrupted by cardamom and deceptive pink peppercorns.
Delicious blueberry tart! Ripe blueberries, lemon zest, and a sprig of thyme heaped on a buttery crust.
Sun drenched trail leading to a day dream of ripe berries and wood rose, rich forest loam, ozone, dark amber and cream.
Dandelion Dreams*
Sunny yellow dandelion flowers, dewy green grass and rich soil.
Driftwood
Sun bleached driftwood, dry black musk, warm sand, dune grasses and a damp oceanic breeze.
Easy Daisy
Green grass, wild dandelion, a hint of lemon and a drop of chamomile in a base of soft Egyptian musk.
Flutterby*
Clean cotton, warm summer winds, and linden blossom.
Pink grapefruit, green tea, bergamot, and Egyptian musk.
Herb Garden*
Sun warmed tomato leaves, with rosemary, parsley, and mint.
Lemondrop*
Freshly squeezed lemon juice with a touch of lemongrass and little hint of honey.
Marshmallow Rose
Homemade marshmallow and rosewater.
Milk Bath*
Tonka beans steeped in sweet milk and honey accord.
Narcosa
A thick haze of tonka and black vanilla, three jasmines, tuberose and ylang ylang.
Sanctum
A welcome respite: Muskmelon, coconut water infused with bergamot flower, kaffir lime, polished ho wood and sticky benzoin.
Sol
The sun at its apex: Dry gingergrass, litsea cubeba, neroli, frankincense tears, saffron infused honey, rosemary and the faint touch of true sweet cinnamon bark.
Springwater*
Cool water, mossy river stones, and mineral rich silt.
Sweet summer apricots in a wooden basket. Apricot, Tahitian vanilla, sandalwood, and cedar.
Zazz
When something feels a bit lackluster, dull and boring, it obviously is lacking zazz. To fix this we recommend something definitely zazzy and not overly complicated: Tart cranberry, pink grapefruit, sparkling champagne all shook up with crushed ginger root.
Bubbling Scrub
Beguiled
Brier Path
Blueberry Tart
Dandelion Dreams*
Easy Daisy*
Grapefruit Tea
Marshmallow Rose*
Milk Bath*
Narcosa
Sanctum
Sol
U-Pick
Zazz
Sugar Exfoliants
Beguiled
Brier Path
Blueberry Tart
Grapefruit Tea
Narcosa
Sanctum
Sol
U-Pick
Zazz
 Hair Oil, Perfume Oil and Eau De Parfum
Beguiled
Brier Path
Blueberry Tart
Dandelion Dreams*
Easy Daisy*
Grapefruit Tea
Herb Garden*
Lemondrop*
Marshmallow Rose*
Milk Bath*
Narcosa
Sanctum
Sol
Springwater*
U-Pick
Zazz
Soy Wax Tarts
Beguiled
Brier Path
Blueberry Tart
Grapefruit Tea
Narcosa
Sanctum
Sol
U-Pick
Zazz
---