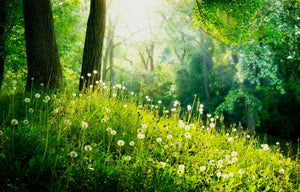 Summer 2021 Lineup
The Haus is pleased to bring you our Summer 2021 collection!  We will be releasing items in the shop beginning this Sunday 5/23 at 9AM Pacific. 
Pumpkin Butter, Bubbling Scrub & Sugar Exfoliants
Beguiled
Lemon cake made with the tang of fresh buttermilk and raspberry coulis - an otherwise innocent cake corrupted by cardamom and deceptive pink peppercorns.

Brier Path
Sun drenched trail leading to a day dream of ripe berries and wood rose, rich forest loam, ozone, dark amber and cream.

Driftwood
Sun bleached driftwood, dry black musk, warm sand, dune grasses and a damp oceanic breeze.

Marshmallow Rose
Homemade marshmallow and rosewater.

Narcosa
A thick haze of tonka and black vanilla, three jasmines, tuberose and ylang ylang.

Sanctum
A welcome respite: Muskmelon, coconut water infused with bergamot flower, kaffir lime, polished ho wood and sticky benzoin.


Sol
The sun at its apex: Dry gingergrass, litsea cubeba, neroli, frankincense tears, saffron infused honey, rosemary and the faint touch of true sweet cinnamon bark.
Zazz
When something feels a bit lackluster, dull and boring, it obviously is lacking zazz. To fix this we recommend something definitely zazzy and not overly complicated: Tart cranberry, pink grapefruit, sparkling champagne all shook up with crushed ginger root.
A Special Summer Stock Up On Whipped Soaps!
Whipped soaps will be available in all of our Summer scents, plus we have a very special whipped soap surprise we will be unveiling soon!
Beguiled
Brier Path
Dandelion Dreams
Driftwood
Flutterby
Grapefruit Tea
Herb Garden
Lemondrop
Marshmallow Rose
Narcosa
Sanctum
Sol
Springwater
Zazz
Quantities On Whipped Soaps Will Be Strictly Limited, So Be Sure To Stock Up On Release Day!

Room & Linen Sprays
Chillax
A blend of two vanillas, amber and Bulgarian lavender.
Orange Orchard
Orange blossom, fresh orange juice, and a drizzle of honey.
Peppermint Woods
Local peppermint, crushed clary sage, and cedarwood.
Sea Spa
A smooth and clean blend of salty sandalwood, oceanic notes, sage and jasmine tea. Finished with a touch of Moroccan orange blossom water.
Strawberry Rose
Ripe Summer strawberries and bright pink roses.
Violet Marshmallow
Violet flower, marshmallows and a touch of bergamot.
Body Powder
Brier Path
Driftwood
Marshmallow Rose
Butterbombs
Lavender & Oatmeal
Lilac & Linen
Marshmallow Coconut
Raspberry Rose
 Hair Oil, Perfume Oil and Eau De Parfum
Beguiled
Brier Path
Dandelion Dreams
Driftwood
Flutterby
Grapefruit Tea
Herb Garden
Lemondrop
Marshmallow Rose
Narcosa
Sanctum
Sol
Springwater
Zazz
---