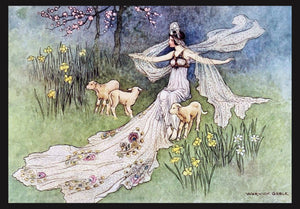 Spring Tonics & Elixirs!
Spring Tonics & Elixirs
After a long winter (and recent snow & ice storms), we're definitely ready for spring.  Escape the residual winter chill with these invigorating, botanical-inspired blends! 
Spring Tonic & Elixir items will be live in the shop starting at 9AM Pacific this Sunday 2/27!
We'll see you there!
The Haus
xoxo
Available in Body Emulsion, Bubbling Scrub, Whipped Soap, Pumpkin Butter, Refresher Sprays, Soy Wax Tarts, Perfume Oil, Hair Oil and Eau De Parfum:
Tonic #4 (Back To The Original Formula!)
Yuzu, basil, cilantro, lemongrass and raw sugar cane accord.
Tonic #5
Sweetgrass and aquatic notes with lavender, tea tree and rosemary.
Tonic #6
Yellow pear, cucumber water, parsley, lime leaf and a squeeze of grapefruit.
Tonic #7
Fresh green tea, crystalized honey, spearmint, ginger root and an orange slice.
Geranium Elixir
Bright geraniums, gingergrass, amyris, rhubarb and red cedar.
Lavender Elixir
Lavender, sandalwood, white tea, tomato leaf and neroli blossoms.
Magnolia Elixir
Magnolia petals with hints of delicate musk, tonka bean and cypress.
Violet Elixir
Sweet violets, fresh grass, petitgrain, and bergamot.

Butterbombs:
Aloe & Rain

Bamboo & Mint
Elderflower & Lemon

Handmade Soap:
Tonic #4
Tonic #5
Lavender Elixir
---