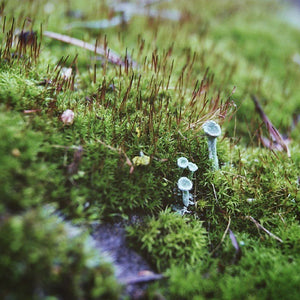 Spring Is Coming To The Haus!
We are pleased to announce the release of our Spring 2022 collection on Sunday, 3/27 at 9am Pacific Time! 
Perfume Oils, Eau De Parfums, Hair Oil, Pumpkin Butter, Bubbling Scrub, Whipped Soap, Soy Wax Tarts, Refresher Sprays and Sugar Exfoliants:
Azure Dragon (New!)

Smoldering dragon's blood resin, cooling rain, blue chamomile and a cloud of vanilla sweet cream.
Honeybelle
A blooming orchard: orange blossom honey, soft white tea and creamy white amber.

Milkmaid
Flushed, but demure. Fresh milk, clean linens, pale musk and pink sweet pea blossom.

Ploughman
Well worn leather, dirt n' dandelions, carrot, a pinch of tobacco and a light sheen of feral skin musk.

Ruth
Fresh strawberry, green patchouli, rose geranium and crushed violet leaf.
The break of waves, gurgling sea foam, kelp, rain tinged air, sand smoothed driftwood and wild sage.

Splendiferous
White cake, lemon zest glaze and sugared violets.
Zephyr (New!)

A warm musk breeze carrying the scents of lily, pear, elderflower and apple blossom.
Butterbombs:
Cherry Blossom
Lemon Poppy Seed Cake
Glowing Moss
Handmade Soaps:
Milkmaid
Splendiferous
Soy Wax Candles:
Azure Dragon
Milkmaid
Splendiferous
Zephyr
---