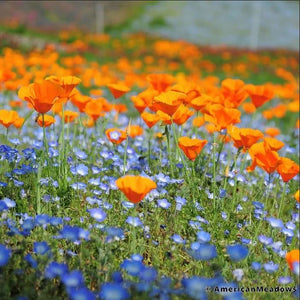 Spring & Birthday Release Info 2023
Hi everyone! Heather here with details on our next release! We're combining our Spring and Birthday collections this year (as well as select scents from the Tonics & Elixirs collection!)
Just a few updates on some of the scents! Selkie will be on pause for now, as a few of the components are no longer available. I've been working on a reformulation but haven't quite gotten it right yet. I will keep trying and hopefully will be able to bring it back next spring. It's been a mainstay of the Haus spring collection for many years, so I want to make sure to get it as close to the original as possible! We will have the remaining stock available as perfume only.
Azure Dragon has been changed slightly as well, also due to a component issue. The rain accord has changed but it's still similar to the original. This scent is one I created last year so it's still very new!
The remaining scents are unchanged and release day is Sunday, March 19th at 9am Pacific Time! Read on for the full list. 😃
Perfume Oils, Eau De Parfums, Hair Oil, Pumpkin Butter, Bubbling Scrub, Whipped Soap, Soy Wax Candles, Soy Wax Tarts, Refresher Sprays and Sugar Exfoliants:
Azure Dragon (Reformulated)
Smoldering dragon's blood resin, cooling rain, blue chamomile and a cloud of vanilla sweet cream.
Honeybelle
A blooming orchard: orange blossom honey, soft white tea and creamy white amber.
Milkmaid
Flushed, but demure. Fresh milk, clean linens, pale musk and pink sweet pea blossom.
Ploughman
Well worn leather, dirt n' dandelions, carrot, a pinch of tobacco and a light sheen of feral skin musk.
Ruth
Fresh strawberry, green patchouli, rose geranium and crushed violet leaf.
Splendiferous
White cake, lemon zest glaze and sugared violets.
Zephyr
A warm musk breeze carrying the scents of lily, pear, elderflower and apple blossom.
Cottage Flowers
Pretty pink and purple flowers gathered from the garden: lilac, peony, wisteria and sweet pea.
Elderflower Lemonade
Bright California lemons and two varieties of sweet elderflower.
Haus Birthday
Wild Cascadian huckleberries, buttercream frosting, clove spiced cake and wisps of incense all grounded in a base of our Haus Amber.
Honeydew Mojito
The classic lime and mint cocktail served over cubes of juicy honeydew melon.
Macaron Tower
Tiers upon tiers of delicate French macarons in four flavors: pistachio, peach, raspberry and vanilla.
Strawberry Rhubarb Pie
Sweet strawberries and tart rhubarb baked into a buttery crust.
Sunny Mimosas
Fuzzy mimosa flowers and a fizzy orange and champagne cocktail.
Tonka Bean Tea Cakes
Fluffy little cakes flecked with lightly sweet tonka bean and coated in a delicate sugar glaze.
Tonic #6
Yellow pear, cucumber water, parsley, lime leaf and a squeeze of grapefruit.
Tonic #7
Fresh green tea, crystalized honey, spearmint, ginger root and an orange slice.
Lavender Elixir
A soothing blend of lavender, sandalwood, white tea, tomato leaf, and neroli blossoms.
Magnolia Elixir
Magnolia petals with hints of delicate musk, tonka bean and cypress.
Violet Elixir
Sweet violets, fresh grass, petitgrain, and bergamot.
Perfume Only:
Classic Azure Dragon
Smoldering dragon's blood resin, cooling rain, blue chamomile and a cloud of vanilla sweet cream. (Original 2022 formulation)
Geranium Elixir
Bright geraniums, gingergrass, amyris, rhubarb and red cedar.
Selkie
The break of waves, gurgling sea foam, kelp, rain tinged air, sand smoothed driftwood and wild sage.
Tonic #4
Yuzu, basil, cilantro, lemongrass, and raw sugar cane accord.
Tonic #5
Sweetgrass and aquatic notes with lavender, tea tree and rosemary.
Butterbombs:
Bergamot & Fresh Linens
Daffodils & Dandelions
Lemon Marshmallow
Pistachio Cake
Strawberry Sugar Cookie
White Chocolate & Matcha
Lip Balms:
Green Apple & Pear
Jasmine Tea
Vanilla Cupcake
Powders:
Cottage Flowers
Haus Birthday
Milkmaid
Zephyr
Handmade Soaps:
Elderflower Lemonade
Milkmaid
Strawberry Rhubarb Pie
Zephyr
And last but not least, we have two new handmade soaps inspired by Stardew Valley! I'm super late to the party, but I finally started playing it earlier this year and I've been loving it so much! Couldn't help blending a few scents just for fun! 💖 -Heather
Essence of the Forest
A mysterious green brew from the wizard's tower! Ferns, moss, toadstools and a hint of caramel - all thrown together in a bubbling cauldron.
Starfruit Wine
Top shelf fruit wine from the valley! Golden Chardonnay enhanced with sweet starfruit.
---