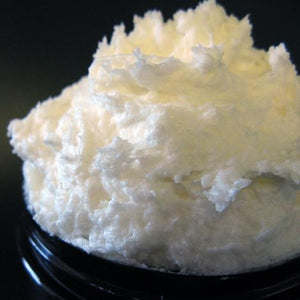 General Catalog Whipped Soaps!
For the first time ever, the Haus is pleased to announce a limited time release of our most popular General Catalog scents in whipped soap form. This has long been one of our most requested items and we are excited to offer them to you as a special treat!
Whipped Soaps will be available in the following scents:
Aether (Unscented)
The essence of our whipped soap!  Free from added dyes and fragrances.
Cozy Sweater
Pale skin musk, faded perfume, Egyptian amber, softly burning nag champa incense and a fine aged vanilla. Our best selling scent of all time.
Haus Amber
Rich and sultry amber, our own hand blended accord.
Honeysuckle Lemon Curd
Rich lemon curd with a touch of fresh honeysuckle.
Imp
This little fellow longs to be your bath time companion. Peculiar passion fruit mingling with sun cured apricots, perfectly pink grapefruit juice and innocent whispers of wet mimosa blooms.
Lavender Sugar
Bulgarian lavender and a heaping spoonful of pure Muscovado sugar.
Litchi Milk Tea
Tart litchi fruit and black tea met with a splash of coconut milk.
Odette
Clean sun dried linens, tuberose, ginger lily and white musk.
Pink Marshmallow Milk
Magical pink berries and frothy cold milk.
Satyr
Absolutely fiendish creature! And quite frolicsome: Italian blood orange drizzled with blackened vanilla.
Troika
A trinity of soft milks, almond, oat and coconut, lashed with sweet agave nectar and the ethereal scent of clean white.
Twice is Nice
Sweetest offerings of opulence! Buttery sugar cookie, with shavings of creamy coconut and topped with toasted almond slivers.
Vice
Steam billows rolling off a vessel of fresh made Turkish coffee, marshmallow goo tainted by graham cracker crumbs, toasted hazelnuts and blanketed in black chocolate.
GC Whipped soaps will be available along with our Spring collection this Sunday at 9am Pacific!
---