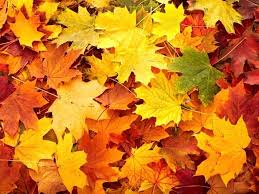 Fall Part 2 Lineup 2020
The Haus is pleased to announce the full lineup for our Fall Part II collection!  Fall is in full swing these days and it's time to bring out a combo of our coziest and spookiest scents of the year. 
In addition to these 8 favorites, we'll be offering our Fall Part I scents in whipped soap form now that temperatures have cooled down.  To make this treat even sweeter, we'll be offering 6 all new Candy Bowl perfume scents!
Join us at 9am Pacific on Sunday, 10/4 for a celebration of our favorite season! 
Pumpkin Butter/Bubbling Scrub/Sugar Exfoliants/Whipped Soap/Perfume/Eau De Parfum
Apple Milk
Apple pulp, hot milk and cardamom.
Blood Orange Marshmallow
Rich blood orange and fluffy white marshmallows.
Cozy Pumpkin
Fresh pumpkin and our ever popular Cozy Sweater blended together for fall time coziness.
Golden Corn Cakes
Corn cake baked to a golden perfection, topped with butter and honey.

The Horseman
Autumn woods, worn leather, warm musk, and a distant thread of woodsmoke.  

Pumpkin Patch
Dried leaves, twisted vines, orange pumpkins, golden amber and earth.

Samhain II
Freshly turned earth, wet leaves, and a cool specter ridden wind!
Spider Silk
Procured from a dream: delicate water mint, wispy grey musk, crystalline webs of amber, oakmoss, torchwood, copaiba resin, and a touch of withered violet leaf.
Making A Special Return In Whipped Soap Form!
Ghost Puffs
Orbs of buttery popcorn and marshmallow goo, presented on a wooden stick.
Hex
You've been bewitched! Brackish amber, aged vanilla bean and three dark fruits, veiled in darkness and otherworldly secrecy.
Olde Cider Haus
Old oak, sweet drying hay fields, crushed apple pulp and vanilla husks.
Persephone's Descent
Pomegranate, pale musk, narcissus blossom and black amber.
Pumpkin Eater
Oat milk, pumpkin pulp, vanilla bean, and a tiny touch of nutmeg butter.
Pumpkin Queen
Gentle hay pillows, pumpkin, ripe peaches dusted with clove and nutmeg, dried summer herbs and lastly, a lovely crown of amber.
Red Roan
Fresh strawberry flecked porridge with maple syrup and adulterated with a splash of white cognac.
Scarecrow
Dried corn husks, dust, straw, weathered wood and a ruffle of inky black feathers.
Soy Wax Tarts
Blood Orange Marshmallow
Cozy Pumpkin
Samhain II
Body Powder
Graveyard Dust
A thick carpet of moss, scattered dry leaves, and the faint scent of flowers on the breeze.
Fancy Witch
White amber, clary sage, and silver lavender buds.
Room & Linen Sprays
Blood Orange Marshmallow
Cozy Pumpkin
Samhain II
Even More Candy Bowl Perfumes!
Boo!
Crushed red fruits, blood orange slices studded with clove, ripe apple, vanilla bean pods, and golden honey all aged in a barrel of oak. 

Caramel Apple
Sweet warm caramel and tart apple.

Coconut Bon Bon
Chewy, buttery balls of vanilla soaked coconut. 

Espresso Bean
Dark roasted espresso beans enrobed in dark chocolate. 
Pomegranate Smoke
Juicy pomegranate pearls, crumbled dry leaves, and a wisp of woodsmoke.

Smashed Pumpkin
The scent of an extinguished flame, fractured pumpkin rind, and a melted beeswax candle, ground into damp soil. 
Sugar Pumpkin
Pumpkin puree with two big scoops of white and brown sugar. 
Sweet Violets
Just like the old fashioned violet candies.
Butterbombs
Almond, Apple & Oats
Autumn Rain
Vanilla Mint
Violet & White Musk
---
1 comment