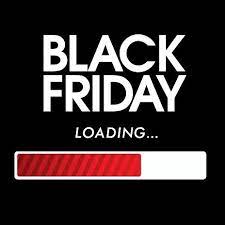 Black Friday At The Haus!
Black Friday/Cyber Monday at The Haus!
We are pleased to announce the full release our 2021 Yule collection Friday November 26th! Many of your favorite winter holiday scents will be back, along with an all new scent, Snowflower! In addition to these new items, we will be offering daily specials all weekend through Cyber Monday!
Black Friday 11/26
It's the second half of Yule at the Haus!  Tis the season to smell great!  Our Yule collection will be in the shop bright and early at 6AM Pacific!
Available in Pumpkin Butter, Bubbling Scrub, Perfume Oil, Hair Oil, Eau De Parfum, Soy Wax Tarts, Sugar Exfoliants and Whipped Soap:
Eggnoggin
The Haus 'nog! Cream, sugar and a shot of dark rum topped with fresh grated nutmeg.
Nefarious Gingerbread Man (reformulated)
Gingerbread dough with red ginger root, black patchouli, sticky resins and swirls of nag champa incense.
Plotter's Breakfast
Oaty porridge, stove smoke, kindling wood, a hint of gunpowder and pinch of sweet pipe tobacco.
Snow Flower (New!)
Hawthorn and heliotrope blossoms, softly falling snow, cold winter air, and crystalline musk.
Tannenbaum
Fir boughs, deep woods, airy lichens and cold wintery air.
Three Treasures (reformulated)
Sacred gifts of frankincense, myrrh and gold. Smouldering with warmth and brightened with a touch of mandarin rind. 
Turkish Delight
A confection of exotic vanilla and rose squares dusted with powdered sugar.
Ye Olde Cake Of Fruit
Rich brandy soaked spice cake filled with candied citron, pecans, candied cherries and pineapple.
Sox Wax Candles
Nefarious Gingerbread Man
Plotter's Breakfast
Tannenbaum
Three Treasures
Turkish Delight
Cookies & Cocoa Perfume Oils and Eau De Parfums:
COOKIES:
Butterscotch Chip Cookie
White Chocolate Cranberry Cookie
Pistachio Rosewater Cookie
Vanilla Chai Cookie
COCOAS:
Marshmallow & Whipped Cream Cocoa
Bourbon & Brown Sugar Cocoa
Salted Caramel Cocoa
Spiced Orange Cocoa
Butterbomb Sets!
This year we are happy to offer special butterbomb gift sets! 4 delightful scents in a gift ready box with two sets to choose from:
The Winter Walk Set
Carnation & Pine
Fig & Sandalwood
Vanilla Amber
Cranberry Orange
The Snow Day Set
Fresh Snow
Frosted Sugar Cookie
Pomegranate Punch
Caramel Cream
And for those folks on your list who've been a little naughty this year, Lumps Of Coal Butterbombs! Special butterbombs with a smoky coal scent, wrapped in black foil that make the perfect gag gift or stocking stuffer!
Candle season is in full swing – what better gift for fans of winter than the cozy feeling of a favorite scented candle! This year we've gone all out to make sure that there's a scent for everyone special on your list.
Holiday Haus 2oz Mini Candle Gift Set
Cherry Cordials - Chocolate covered cherries with a hint of cherry liqueur.
Sugar Cookie - Simple and sweet vanilla cookies.
Spiced Pomegranate - Juicy pomegranate with hints of cranberry, spice and pine. 
Chestnuts & Gingerbread - Roasted chestnuts, perfectly spiced gingerbread and a touch of vanilla.
Coffee & Donuts - Fresh coffee grounds and a cinnamon-sugar cake donut.
Gifts For All Seasons Wood Wick 4oz Candles (sold individually)
Spring Garden - Fresh herbs and a bouquet of lilac, honeysuckle and jasmine.
Tropical Escape - Warm ocean air and tropical fruit.
Kindling - A blend of three woods and crunchy autumn leaves. 
Golden Glow - A wintery spiced amber with hints of evergreen.
Pickle Lip Balms!
Inspired by the Christmas pickle tradition - dill pickle flavored lip balms!
The Hauswarming Box: SECRET SANTA EDITION
*quantities limited*
The perfect last minute gift (or just a treat for yourself!):
One 2oz jar each of our Aether Body Emulsion, Bubbling Scrub, Sugar Exfoliant & Pumpkin Butter
4 Perfume Samples
4 Handmade Soap Slices
2 Suprise Butterbombs
And a gift card with personalized message!
Secret Stash Saturday!
Surprise Restocks on previous seasonal items! One last chance to grab rare or discontinued items!
Super Sunday Soapday!
We'll be adding 4 new soaps to the shop this Sunday as well!
Turkish Delight
A confection of exotic vanilla and rose squares dusted with powdered sugar.
Tannenbaum
Fir boughs, deep woods, airy lichens and cold wintery air.
Cozy Sweater
Pale skin musk, faded perfume, Egyptian amber, softly burning nag champa incense and a fine aged vanilla. Our best selling scent of all time.
Apothecary
Old books, bubbling concoctions, herbs and creaking floor boards! A pure essential oil blend of: Lemongrass, rosemary, blood cedar, bitter basil, lavender and the tiniest drop of vetiver.
To sweeten the deal, we'll also be releasing reserve stock of previous soaps from the last few months! If you missed one, or simply must have a backup bar, this is your chance! Quantities will be limited, so shop early to make sure you don't miss your favorites.
Cyber Monday Savings!
We'll be marking down General Catalog Pumpkin Butters and Bubbling scrubs by 25% and Hair Oils by 50%! This is the best time all year to stock up on your go to favorites – Monday only!
Thinking you might need to hit the shop on more than one day? Have no fear – we'll be happy to hold onto your orders and ship them all together when you are ready! Just enter the code NOTDONEYET during checkout and we'll do the rest!
We can't wait to see you at the Haus next weekend!

xoxo



---
2 comments