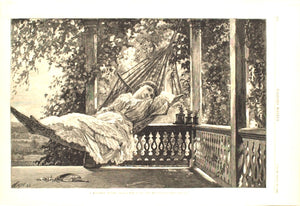 A Midsummer's Reverie!
We've been busy this Summer crafting up new treats here at the Haus and this weekend is time for our latest round of seasonal offerings.
This time we are bringing back a few of our older Summer favorites along with an all new scent - Mint Marshmallow! 
In another twist, we will be offering Body Emulsions for this release!  We've gotten a lot of requests for some lighter weight lotions in seasonal scents, so we are pleased to make these available.
These items will be available in the shop starting at 9AM Pacific on Sunday the 26th - we look forward to seeing you there!
Here's the full lineup:
Body Emulsion/Bubbling Scrubs/Perfume Oil/Eau De Parfum/Hair Oil
Blueberry Tart
Delicious blueberry tart! Ripe blueberries, lemon zest, and a sprig of thyme heaped on a buttery crust.
Grapefruit Tea
Pink grapefruit, green tea, bergamot, and Egyptian musk.
Mint Marshmallow
Fluffy, puffy vanilla marshmallows with a fresh mint zing.
U-Pick
Sweet summer apricots in a wooden basket. Apricot, Tahitian vanilla, sandalwood, and cedar.
Perfume/Eau De Parfum
Boardwalk
Sea air, tropical vanilla, dune grass, and pikake flower.
Easy Daisy
Green grass, wild dandelion, a hint of lemon and a drop of chamomile in a base of soft Egyptian musk.
Lucky Cat
Fresh ripe kumquat and mango with a touch of bamboo mint and a wisp of incense.
---